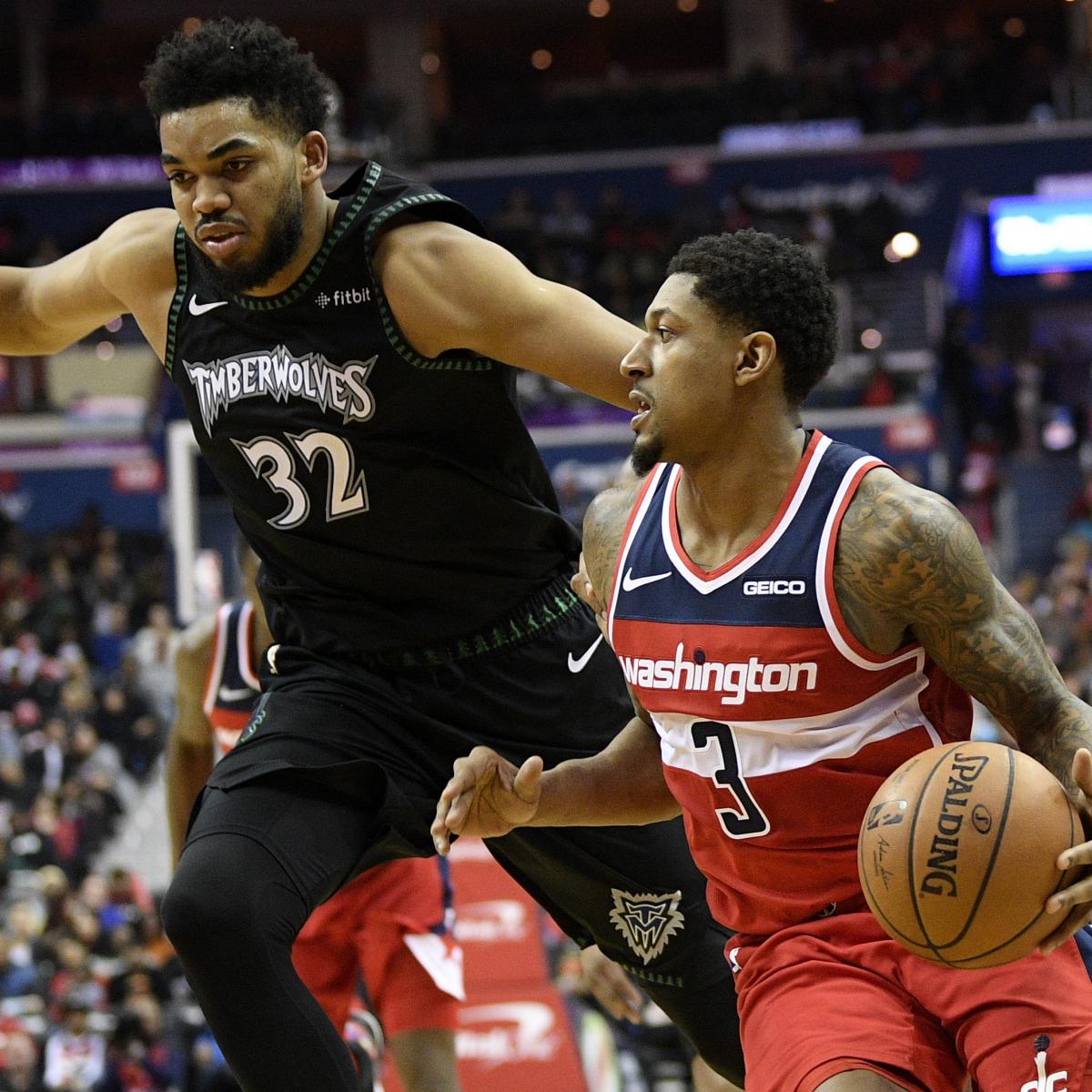 This feels a bit harsh, but we're fine with that. We're not picking on the Minnesota Timberwolves, we're just less than convinced this team can maximize the impact of Karl-Anthony Towns.
He should've been an All-Star in his second season, and he made the cut in both his third and fourth. Minnesota averaged 38 wins over that stretch and only made the playoffs once, a trip that lasted just five games.
He might be the best offensive big man in the entire league. Last season, he became the first player to average 24 points, three assists, three offensive rebounds and 1.5 triples. He played 77 games, flirted with a 50/40/90 slash line and contributed the eighth-most offensive win shares overall. Despite that, Minnesota finished only 13th in offensive efficiency and lost 46 games.
None of this has made Towns search for the nearest exit. In fact, it doesn't sound like it will any time soon.
"I love the culture we have here," Towns told The Athletic's Jon Krawczynski. "If you want to leave, you have to be miserable somewhere. I am not there. I'm planning to be in Minnesota for a long time."
Basketball would be better off with Towns playing meaningful games in late April and into May. That's almost certainly not happening with the 2019-20 Timberwolves. They shipped out Jimmy Butler without bringing a star back. They still don't know what they're getting from Andrew Wiggins (or, if they do, it isn't much). They have some intriguing youth, but it could be years before the youngsters consistently contribute at a high level.
Towns deserves a chance to see if he can anchor a contender. It's almost impossible imagining he'll get that in the Gopher State any time soon.
All stats, unless otherwise indicated, courtesy of Basketball Reference or NBA.com.
Zach Buckley covers the NBA for Bleacher Report. Follow him on Twitter, @ZachBuckleyNBA.